"I have to say that I am in awe of your thoughtfulness and intelligence as they're reflected in what you've done. I'm sorry I hadn't come across your work before."

- Tod Papageorge
Photographer
Director Of Graduate Studies In Photography
Yale University School Of Art



"You are an exceptional writer and photographer but what is most important is that I have never found any bias in anything you have written about. That says a lot in this day and age."

- Elliot Stern
Photographer
Founder and Director
Blue Ridge Workshops





"In the din of the Internet's noise, Sean Reid is one of a handful of voices worth listening to."

- Kent Phelan
Photographer

"The best and most detailed account (of the Leica M8) I've yet read from a photographer's point of view is on the Reid Reviews site."

- Peter Marshall
Photography Guide, About.com


"Reviewing photographic equipment isn't as easy as it looks. Not only does it take writing skill, and a critical sensibility, but for the review to carry weight and have value its author must have significant experience with similar and previous equipment. Sean Reid has written equipment reviews for The Luminous Landscape for the past two years, and unfailingly they have been well-researched and comprehensive. Sean writes with both style and insight, and bases his opinions on his years as a photographer, and not simply from the perspective of a technologist, as is too frequently found on the Net. His site is free of advertising, and well worth your support. I was particularly taken by his article "On Small Sensor Cameras". It is a unique perspective on how different digital formats are redrawing the face of photography."

- Michael Reichmann, Publisher
The Luminous Landscape

Welcome to ReidReviews.com, an on-line magazine of reviews and essays by photographer and writer Sean Reid. Each year, there will be at least twelve new articles about the tools and practice of photography added to this site. As of winter 2015 there are well over three hundred thirty articles on this site - many of them very extensive. There are no press releases, news summaries or the like but only reviews, essays and other writing about photography.
Every writer naturally brings his or her own experience and perspective to the articles he or she writes. My writing is heavily influenced by my experience working as a professional photographer for more than twenty-five years. I'm primarily interested in cameras and lenses as tools for drawing, as I believe that photography really is a branch of drawing. As the photographer Henri Cartier-Bresson once said in an interview, "My photography is just an instant drawing...I never quit drawing. The camera is a way of drawing."

I'm also guided by the photographer Andre Kertesz's observation, "I see the thing, I feel the thing, I make the thing". So when I review a camera or a lens, I look primarily at how it presents the world to the photographer (via the finder), how it works as a tool in the hands, and how it draws the kind of picture we call a photograph.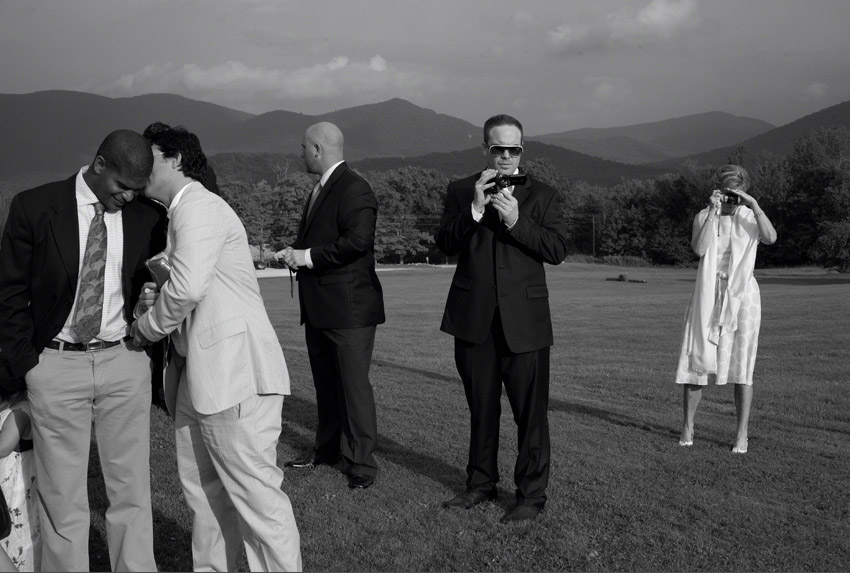 There are at least two kinds of review content on this web site. There are reviews of cameras and lenses that are receiving wide attention from many photographers (and reviewers) as well as reviews of equipment that is of great interest to more specialized groups of photographers. I have written quite a bit about rangefinder cameras and lenses and that equipment will continue to be an important focus of this site. I also give a lot of attention to compact cameras that are designed for serious photography. There are also essays and other types of articles to be found here that are not necessarily about equipment per se.
I did my first professional photography work in 1984. While I am primarily a "fine art photographer" (a strange and clumsy term that suggests one makes pictures of paintings, sculptures and the like) I also do professional architectural and documentary wedding photography. So I sometimes look at the performance of cameras and lenses in those contexts. I obviously can't write about every piece of photographic equipment and so my focus is really on tools that, I think, deserve some attention from serious photographers, professional or amateur. Sometimes they are fairly new to the market, other times they might be quite old and found only as used equipment. In either case, if I decide to write about a lens or camera, it's because I believe it's worth reading about. I was a film photographer for two decades (and a B&W exhibition printer for a few years) but I now work entirely with digital capture. As such, almost all of my camera reviews are of digital models. The individual reviews obviously discuss specific cameras and/or lenses but all of the reviews also look at more general aspects of photography that can be relevant no matter what camera and/or lens a photographer uses.
My own photography frequently illustrates the articles on Reid Reviews and the site sometimes features articles about my own photographic projects. I am primarily a black and white photographer (except for a few projects and certain work that I do for clients) and so many of the general (as opposed to technical) illustrations on this site are in BW.

My bio:



Sean Reid has been a commercial and fine art photographer for more than thirty years. He studied photography at Bard College under Stephen Shore and Ben Lifson. In the late 1980s he worked as an exhibition printer for Wendy Ewald and other fine art photographers. In 1989, he was the first American photographer to receive an artist-in-residence grant from the Irish Arts Council in Dublin, Ireland and his work is held in their collection. That same year he gave a guest lecture at Dun Laoghaire Institute of Art in Dublin. In the early 1990s Sean met occasionally with Helen Levitt to discuss and edit pictures he was making in the subways of Budapest and New York City. These were exhibited in New York in conjunction with performances by Jens Nygaard's Jupiter Symphony.





Sean's work for clients is often of weddings and architecture. His editorial work has appeared in magazines such as Motorcyclist, Rider and The Robb Report. His personal work is primarily of people in public places -- especially in rural New England where he resides.





In 2004, Sean began reviewing cameras and lenses for Luminous Landscape. The following year he began Reid Reviews, a site -- of equipment reviews and essays on photography -- that accepts no advertising and is paid for entirely by subscribers. Sean also serves as an unpaid consultant, advisor and sometimes beta tester for several camera and lens manufacturers.




"Quite simply, I think your sections on 'drawing' and and on 'sunny day lenses' are the best writing about photographic lenses that I have read - whether in magazines, journals, books or the various sources online. Few professional writers about photography ever attempt such a full consideration of the range of lens performance characteristics and the different ways in which they are photographically significant. Some discussions in photographic communities online circle around the subject, but don't achieve the focus, rigour and articulacy that you have managed here.
Your article is what all writing about photographic lenses ought to be like, yet it's astonishing that next to none of it is. Interesting though Irwin Puts Leica lens book is, it would have been so much more interesting, and so much more appropriate to its subject matter, if it had been written as you have written here...I found the article incredibly useful and interesting. A great help in clarifying and firming up what I have experienced and half-understood about how different lenses work."
- Simon Pulman-Jones, England

"We all owe you a vote of thanks for such a massive and thorough piece of work. What a concept-- a "lens test" that is really about the pictorial effect of how lenses draw their images. Lines per millimeter and MTF graphs have their place, but your article really gets to the heart of the matter in the way that photographers can relate to instantly."
- Peter Klein, USA

"This is a really excellent in depth review. I particularly like how you guide the reader not to look for winners, but to use it as a reference for their own needs. I think it may turn out to be a reference classic for working photographers seeking how to judge lenses in real world use.. I for one will be returning to it."
- Jim Watts, USA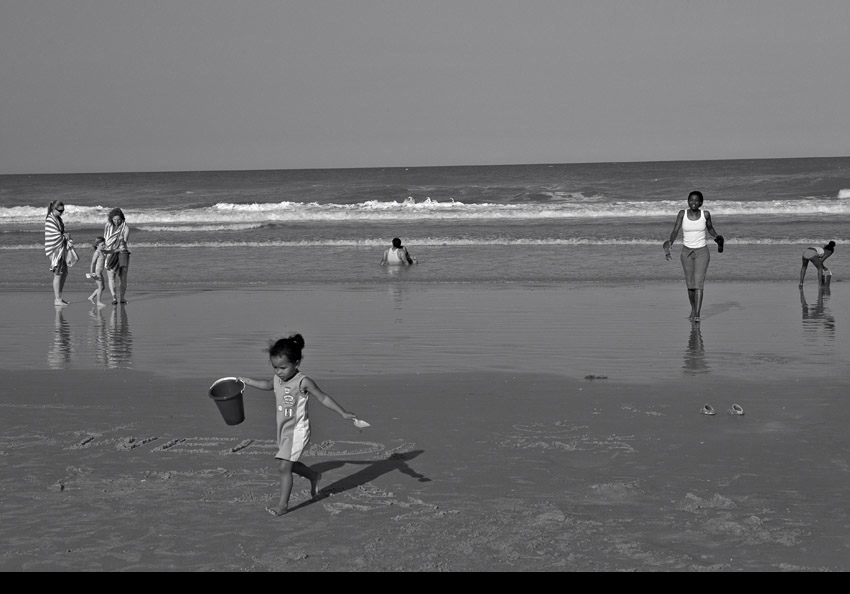 "I read your substantial paper with great interest. I am an amateur enthusiast in photography and optics. Your concept first surprised me, because I have had an impression that few photographers in North America and possibly in Europe like to discuss lens characters as expression tools. Among Japanese photographers, amateurs and professionals alike, there is a long tradition of interest or even addiction in appreciating various image characters of optics. For instance, Shoji Ohtake, one of the most influential photographers in Japan writes a regular column titled Lens Physiognomy for a major camera journal. He says that for each of his representation he selects the right lens from his huge collection. I was impressed by your pragmatic and well-organised approach in reviewing the lenses. Your observation is keen and relevant to essential aspects of photographic imagery. Your rhetoric is straight, logical, and free from jargon. These are rarely met in review papers on similar tests, which tend to be too technical or too subjective. I should also tell you that I myself have evaluated lenses mostly in B&W for the same reason as in your reviews. Few people have understood me. All in all, it is a marvelous paper. My applause."
- Mikiro Mori, Japan
"...a very informative, even enlightening, work. It not only provides visual evidence of comparative lenses' performance, it also gets right to the most important factor of lens evaluation - how the image looks to the photographer. Long ago I stopped reading test charts of lenses since none of my clients ever published any. It is always the look of the finished image that counts."
- Richard Weisgrau, USA
"I hope your tests become a benchmark for other reviewers to pay more attention to the real needs of photographers..."
- Phil Fogle, USA

"I think that your approach is what photographers have been asking for. Your article was spectacularly successful. I didn't think a review could be any better than yours on wide angles for the R-D1, but you topped it with this one. Thank you for all the hard work that went into it!"
- Bill Marshall, USA

ReidReviews.com accepts no advertising. A subscription is currently $32.95 per year. To get an idea of whether or not my writing will be useful to you, I'd recommend reading some of my existing reviews on Luminous-Landscape and Imaging Resource which are linked in the site's article index. Together, they can provide you with a good sense of how I approach reviewing photographic tools.

Wondering what other photographers have thought of Reid Reviews? Take a look at some reviews of the site at About.com, Shards of Photography, Rangefinder Forum, and Imaging Resource.

A list of current articles on Reid Reviews can be found at the site's table of contents.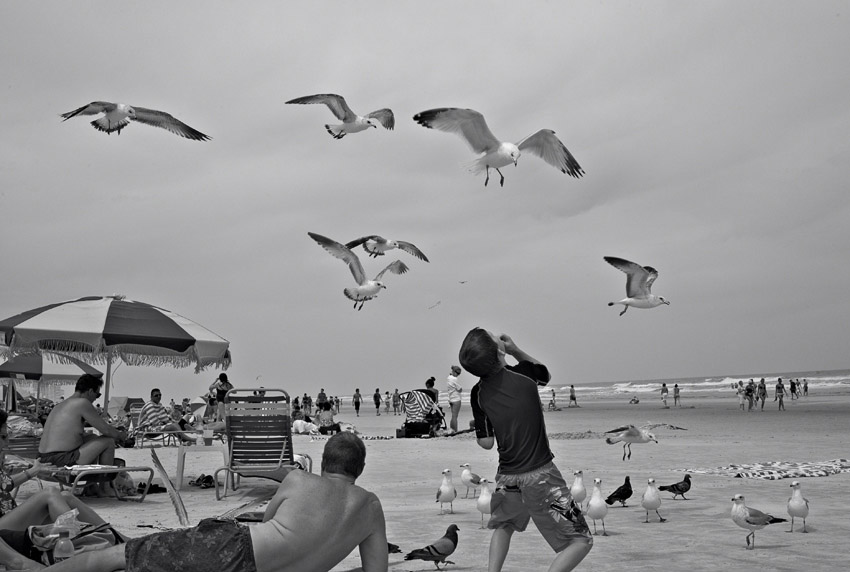 The one-year subscription rate for the site is $32.95. Once your username and password have been issued, the subscription amount is not refundable. The best way to sample my reviews (to decide if you'd want to be a subscriber) is to read my freely available Luminous-Landscape and Imaging Resource reviews linked above. Pay Pal customers can pay for their subscriptions using their Pay Pal accounts and people who are not Pay Pal customers may make a one-time credit card payment to Reid Reviews via PayPal. To make a payment by check please follow the instructions listed on the "subscribe" page which is linked below.




Reid Reviews' normal business hours are 9:00 AM - 5:00 PM EST Monday through Friday (excluding holidays)

and any problems with subscriptions, responses to e-mail, etc. are normally handled during those business hours. I am, however, sometimes away for medical appointments during those hours and appreciate your patience if you need to wait for a response to your e-mail.

If subscribing,

please be sure that the full name you provide exactly matches the name on your PayPal account

. If they don't match there's a good chance the system will not be able to start your subscription automatically.


*Important*: Before Subscribing, Please Note the Following:


The subscriber section of ReidReviews.com requires Macromedia's Flash player (version 7 or later), which you may already have installed on your computer. If not, you can download it for free here. We strongly recommend using the newest version of Flash that is available for your computer and, for some browsers, using the newest available version of Flash may be required. It is also very important to be running the latest version of Java.


Download Flash here.

Download Java here.

The article window appears at a fixed width and one needs a monitor resolution setting of at least 1152 x 670 pixels to see the full site (at full screen setting) without needing to scroll horizontally. To preview the size and design of the site, at minimum size, please click here.


The height of the article window, however, can be set to one of four sizes: 656 pixels (default), 915 pixels, 1065 pixels or 1305 pixels. I normally use a 24" NEC Spectraview monitor and so I usually view the site at the 1065 pixel setting. To change the article window height click on one of the grey boxes that appear to the right of the article window.


The active content of the site, appearing in the Flash window, can be vertically scrolled using the traditional on-screen graphics as well as the up/down arrow keys or mouse scroll wheel.


For security reasons, the site content cannot be copied or printed. None of the material published on Reid Reviews may be reproduced in any form without permission from the author.

This site is best viewed on a calibrated monitor. My own calibrations are based on a gamma of 2.2, for my Macintosh computers, and monitors calibrated to other gamma levels will display these pictures in ways that aren't quite as intended. Please keep that in mind, as you read the articles, if you are calibrated to a gamma other than 2.2. My own editing monitor is an NEC 2490 Spectra View which I calibrate regularly.

Reid Reviews is a high-bandwidth site full of high quality JPEGs that, intentionally, are saved with minimal compression so each picture file is quite large (given its dimensions). So in addition to having a monitor resolution of at least 1152 x 864 pixels, I also strongly recommend that readers use a high speed Internet connection for browsing the site. It's possible to browse Reid Reviews using a low speed connection but doing so will require a great deal of patience. Preserving the thoroughness and technical picture quality of the reviews requires that the included JPEGs be only lightly compressed. For this reason, however, the RR article pages load more slowly than a typical web page (but the technical quality of the JPEGs on those RR pages are much higher than is normal on the web).

When you choose your user name and password *please* record them in a safe place for future reference. If you misplace your user name or password please click on the "Log In" link and follow the instructions there.

Paypal should automatically confirm your payment so that your subscription begins immediately. Due to the mysteries of PayPal, however, this sometimes does not happen for a small percentage of new subscriptions. The most common reason for Paypal subscription problems is entering a subscription account name that does not exactly match the name one provides to PayPal. If you've made a subscription payment but do not yet have access to the site, please contact us to manually confirm your subscription. I am a working photographer, however, so I'm not always at the computer and your patience is appreciated. That said, I do my best to get accounts activated as quickly as possible once I know that manual activation is needed.


When you subscribe, please enter your name exactly as it appears on your PayPal account (if you have one) or credit card (if paying without a Paypal account). Doing so can help to prevent problems with a subscription starting automatically. Name mismatches are the primary reason new subscriptions do not activate automatically.

Again, if the name you enter for your subscription does not match the name on your PayPal account (or credit card) there's a very good chance that your subscription won't start automatically.

If you have questions, please e-mail me.





Flash Bug In Macintosh Safari (New, Noted October 27, 2015)


Macintosh Safari, which used to be my normal browser, seems to have a bug in its Flash support that causes scrolling (with the up/down arrow keys for example) to work poorly. Mozilla Firefox does a particularly good job with Flash on Mac and, I would assume, on Windows as well. I recommend using it to read this site. Get Firefox here.



Article Index

The Reid Reviews

article index

can be found here. It includes links to all of the articles on the site but one must first

log in to the site

before clicking a link on the index page.



Our Policy On Advertising

Reid Reviews believes in the significant value of clearly separating reviewing and advertising. The site has not ever accepted - does not and will not accept - advertising. Our content is supported by readers alone. It is a simple exchange - the people who read the content pay for its creation. Advertisers pay for much of the content one reads on the web and in print. Reid Reviews, by very conscious choice, does not work that way.

As many readers know, RR is an independent site in many senses of that word. We hope that our readers can appreciate the value of this approach. As a society, we are barraged with advertising (on the web, on televison, on radio, on buses, streets, etc.). Reading Reid Reviews is, we hope, an oasis from that.

The purpose of advertising, ultimately, is to convince us that we need to buy whatever product a manufacturer wants to sell us. Advertising in photography has long perpetuated the myth that owning certain brands and certain products will magically make one a better photographer. But we all know, of course, how false that myth is.



Viewing RR On An iPad


Apple's iPad and iPhone devices do not support Flash and so this site cannot be accessed directly on an iPad or iPhone. Subscribers have, however, reported that Puffin works well for reading Reid Reviews on the iPad. One reader recently wrote:

"I would recommend an app called Puffin. I use it to read RR on an iPad with no problems at all. It's a paid app but a trial version is available with some limits."

Some Reid Reviews subscribers have also reported success using an app called Photon to read Flash sites on the iPad.

With both Puffin and Photon, however, I find that scrolling is very difficult. Some seem to have found the trick but I have not yet. At this point, for most people, the iPad is not a good device for reading a Flash-based site like RR.

Flash allows Reid Reviews to maintain a degree of content security (imperfect though it may be) without requiring subscribers to install security keys on their computers. Having recently looked at the various alternatives to Flash, we've found no even partially secure options that don't require the reader to install special software and/or use security keys on a fixed number of computers. In its current Flash format, Reid Reviews can be read on most modern computers that include a monitor resolution of at least 1152 x 670 pixels and which have a high speed connection to the Internet. The only software needed (for a Mac or Windows computer) is the free Adobe Flash player that many computers already have installed. So readers can access their accounts on computers at work, at home, while travelling, etc.




Ad Blocking Software

Some Ad-blocking software (such as "AdMuncher" for Windows) can reportedly interfere with the functioning of Flash based sites such as Reid Reviews. Of course, Reid Reviews has no advertising (pop-up or otherwise) but at least one reader has reported that "Admuncher" was blocking the articles on this site. The solution, reportedly, is to make reidreviews.com an exception in the ad-blocking software.

MacKeeper Security


A reader reports that adding this site to the "white list" for "Mackeeper Security" eliminates interaction problems created by that program.



A Possible Bug In Macintosh Snow Leopard

Readers using Snow Leopard may find that they need to reinstall some of their system fonts. If you log into Reid Reviews and can see pictures but no text, be sure to reinstall Arial fonts. Some Mac OS upgrades can be especially temperamental about this. One reader noted that he needed to use "Font Book" to move the Arial fonts from the "user " to the "computer" area. Why do some Macs lose certain fonts with an OS upgrade? I wish we could tell you. Obviously, they shouldn't be.



Screen Magnification in Macintosh OS-X Lion and Later Operating Systems


Once enabled in system preferences, OS-X Lion and later systems should allow one to magnify the entire screen view using keyboard commands. See this article for more information.



Macintosh Computers and Font Smoothing


I work primarily with Macintosh computers but also periodically check the site functionality on Windows machines.

Quick Advice: For significantly improved readability of Reid Reviews and many other sites on Macintosh computers go to System Preferences > General and do the following. Uncheck "Use LCD font smoothing when available" and set "Turn off text smoothing to font size 12 and smaller".


More Details: Macintosh OSX, and later Macintosh operating systems, anti-alias fonts in such a way that some (such as myself) find it more difficult to read text. Without any special smoothing, the text on the Reid Reviews site should look like this. For a further discussion of this issue and some proposed solutions, see this article. In particular, Mac owners who find it hard to read the smoothed fonts created by OS-X might want to try downloading the free Tinkertool and using it to disable font smoothing up to, say, 18 points. This change can make most Mac text much more readable to those of us for whom smoothing causes eyestrain, etc. That true not only for this site but also for thousands of other sites on the web.

The articles on Reid Reviews are displayed using Arial as the font. It's a Sans Serif font that some argue is less readable in print, than a Serif font would be, but more readable on screen. Opinions vary widely on this topic and several of the studies cited to support the use of Serif fonts have been heavily challenged and criticized. Readers who are interested in this topic might find this article, for example, to be of interest.

It is important that one have the Arial fonts installed, on his or her computer, to view the site correctly. If those fonts aren't installed, one may observe various layout problems in the articles on the site.





Other resources:
Open Photography Forums

teirectly on the forum site.